Giving You Peace of Mind
We've been working in the furnishings and interior design world for the past five years. Along the way, we kept encountering the same problem: people who were unhappy with expensive furniture purchases they had made. The pieces were either poorly constructed (a high price tag definitely doesn't mean a high level of craftsmanship!) or didn't really work with the person's lifestyle. But beyond the big chain stores and overpriced boutiques, what other options are there? After being asked enough times, "Isn't there a better way to buy furniture?" we decided to create the solution ourselves. Hence The Stated Home: A smarter way to shop for your home that will guarantee you're happy with your purchases for years and years to come.
Oh yeah, one other thing. Once we got deeper into the world of furniture manufacturing, we realized that we needed to tweak our mission and only feature products crafted in the U.S. Every product you find on our site is built in America, benefitting you, the craftsmen, local economies, and the environment (more on that later!).
Giving Back
We believe everyone deserves a safe place to call home, so we want to do our part to help. For every sofa we sell we donate $50 to Habitat for Humanity.
A Few More Details
Curated
We do the curating for you. Shopping for furnishings can overwhelm even the savviest of people-it's a big investment and there are waaaay too many choices. So guess what, we aren't going to offer everything out there. Instead, we only sell items we've fallen in love with and that we would encourage our friends to buy.
Comfort
We make sure you're going to be comfy. The comfort of a piece of furniture is as important as how it looks. And just because you can't sit in one of our sofas or chairs doesn't mean you won't be able to tell if it's going to feel good to you. There are four factors that contribute to comfort, and we explain them clearly to you for every upholstered item we sell.
Lifestyle
The perfect piece of furniture can't just look good, it also has to work perfectly with the way you live. We identify which pieces and fabrics will work with your specific situation. Have sofa-jumping kids, shed-heavy pets, or a square-footage-challenged space? We've got you.
Pricing
We don't artificially inflate prices. Here's how a typical furniture store works: They mark up their prices and then throw special sales to make you think you're getting a bargain. Then there's us. We keep our prices as low as possible from the very start. How? We purchase directly from manufacturers, keep our overhead low by selling online, and sell most furniture made-to-order (meaning no pricey inventory forcing us to raise prices).
Service
We make you a priority. Want fabric swatches before choosing your slipcover? Curious about the shipping process? Wonder what our favorite dessert is? No matter what your question or concern, you can pick up a phone and talk to a real person throughout the entire process. You'll also get regular updates throughout the ordering, manufacturing and delivery process.
Worry Free
You have nothing to lose. We think you'll love your new piece of furniture, but if you don't we'll accept returns of new condition furniture within 30 days.
How It Works
1. Order fabric samples for upholstered pieces
2. Place Order
3. Order confirmation
4. Made-to-order
5. Free shipping and delivery
6. We make sure you're happy
Return Policy
We offer a flexible return policy to ensure you are happy.
Non-furniture items can be exchanged or returned for a full refund within 365 days with return shipping to be paid by the customer.
You can return furniture items in new condition within 30 days.
Furniture items will be charged a 20% restocking fee that can be applied one time to another purchase of the same type of item.
Furniture return shipping is paid for by The Stated Home
Read our full Return & Refund Policy here
The Team
Laura Oglethorpe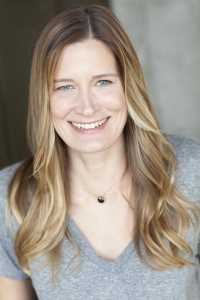 Somehow I became the "setting up a home" expert among people I know. It probably has something to do with the fact that I have moved a lot with my Air Force husband and have spent a few years in the interior design world. It seemed that with each person I helped I was teaching the same lessons: what brands of furniture to buy, how to buy a chair their husband will think is comfortable, and where to get a good meal.
I believe that a beautiful, clean, and functional home is as necessary as daily dessert and can be achieved by anyone with the right guidance. I quickly realized that only working with local clients was not going to rid the world of beige microfiber sofas quick enough so I decided to use the World Wide Web to help with this mission. Through this e-commerce site and blog I aim to teach the art of choosing well rather than often. I believe that each space should be approached with function and organization as the main priorities (don't get me started on clutter), and then focus on investing in quality and timeless furnishings that will still be around in 15 years (and that you'll actually still like then!).
Alice Oglethorpe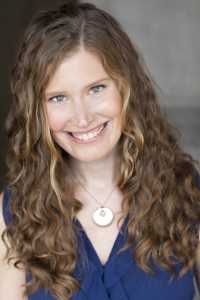 I spent my 20s living in a 200-square-foot studio in New York's West Village (and I am being generous with that square footage). I loved my job—working as an editor at magazines like Fitness and Shape—but when I hit 30 I decided I didn't want my bedroom to also be my kitchen, living room, dining room, and office. So I packed up my four pieces of furniture (my apartment may have been small, but it was home to antiques that originally belonged to my great grandparents) and moved on up to the Midwest side. I now live in Chicago and have way more space to fill with great furnishings.
When I first moved here in 2011 I was faced with a lot of furniture-shopping decisions since my NYC belongings could easily fit in a corner of my new home. I wondered things like: Can I mix a modern glass coffee table with a vintage blue velvet sofa? Should I splurge and get a local craftsman to make a custom kitchen table? Do I really need a cowhide rug? It turned out the answers to all those questions were yes and I have since made it my mission to stop others from wasting money on particle-board furniture or mass-market pieces that screams cookie cutter. I like cookies, but your home should be unique! When I'm not writing here about shopping for American-made goods, you can find me writing healthy living stories for magazines or loving on my plott hound Zula.